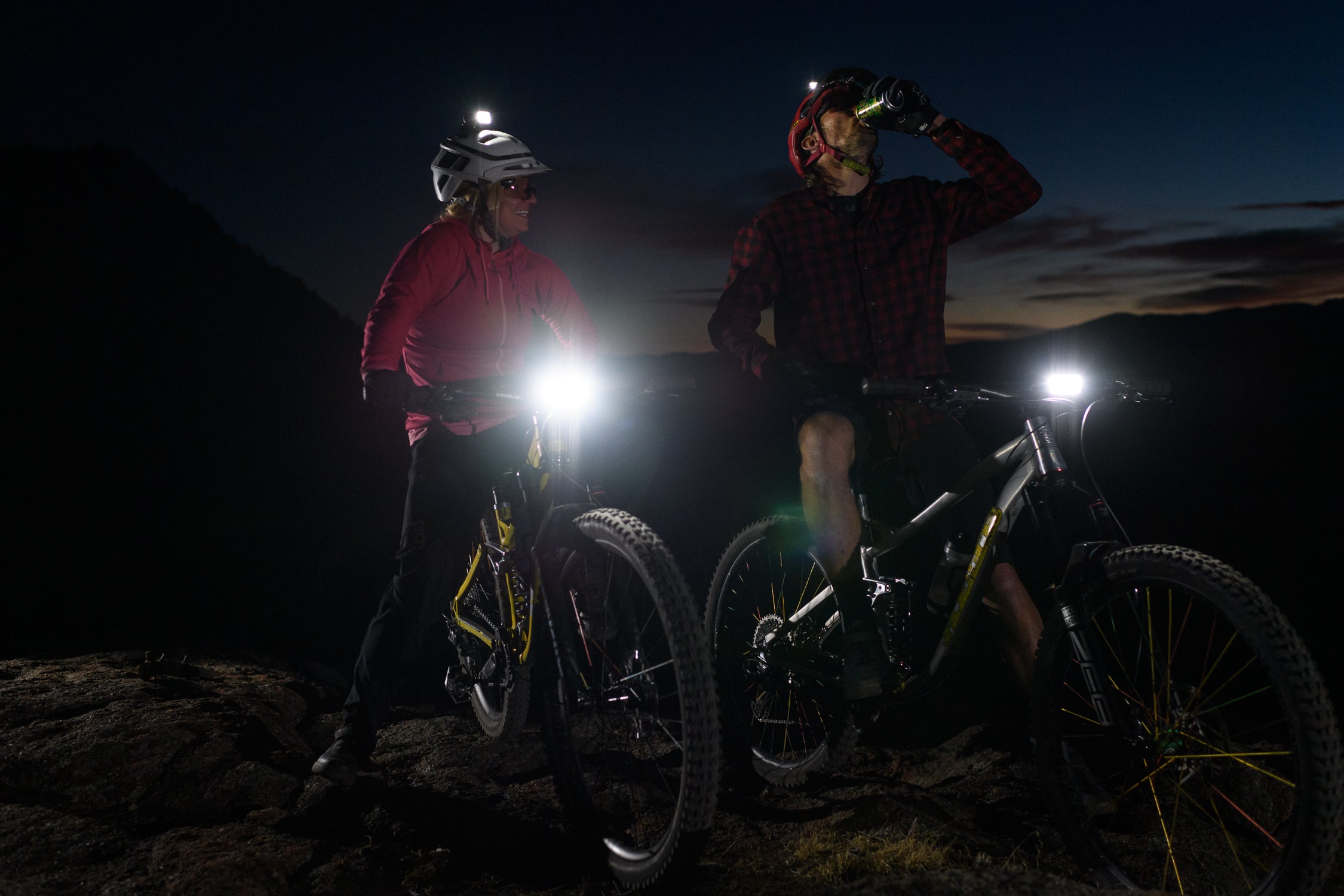 YOU KNOW WHAT TO DO NEXT.
THE STORY
Sitting around the campfire (or jumping over it) tossing back some Dale's, jamming tunes and swapping single track stories of full send…we live for those moments.
Bikes have always been at the heart of Oskar Blues Brewery culture, and in 2011, after Dale's (OB Soul Founder) bike was stolen, he decided he didn't want to just buy another bike-in-a-box that was made somewhere overseas. He wanted to do it all, by hand, here in the U-S-of-A. Out of the same 100 year old barn that gave birth to Oskar Blues and Dale's Pale Ale, REEB Cycles was born.
Handmade in Lyons, CO because it matters. We keep the design and fabrication close to the trails where they are tested and we don't do it behind closed doors.  Stop by the barn in Lyons, ride a demo on singletrack right out the back door, hoist beers and chew the fat with gang while they make your next bike.
Handmade in Lyons, CO USA    #reebme
MEET THE TEAM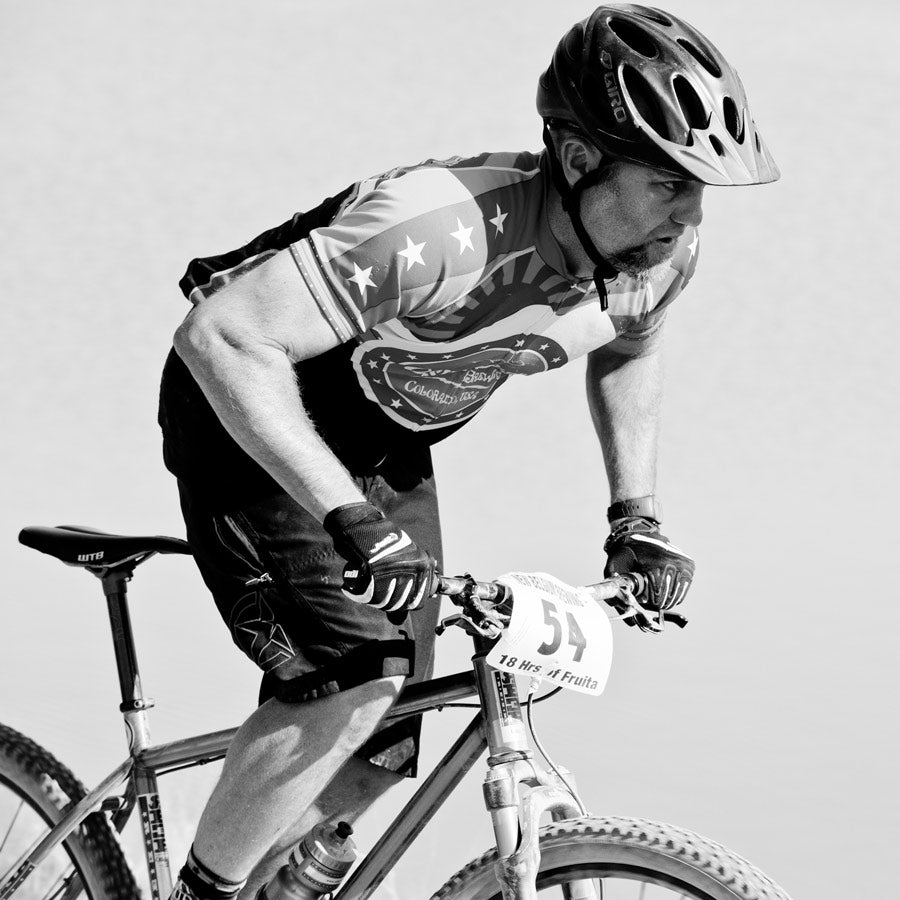 DALE
The reason we ride beers spelled backwards. Dale founded REEB in 2011 when his bike was stolen and he decided he didn't want to just buy another bike-in-a-box that was made overseas. When he's not smashing on a single speed, he's stealing merch from the bike shop ensuring our inventory game stays on point.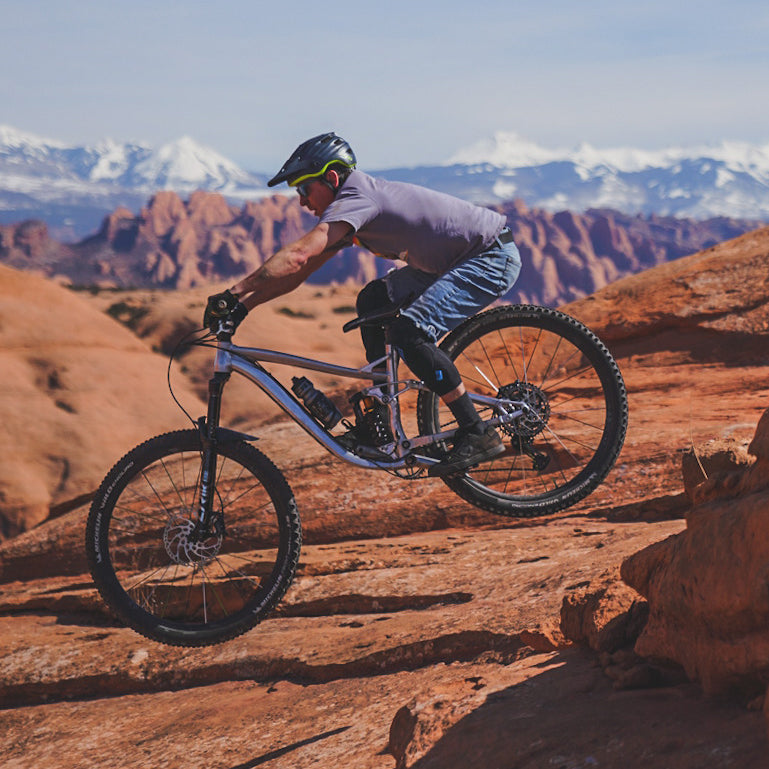 STEVE
Bored of his old job building space junk, Steve wandered into the barn during a REEB Open House a few years ago and no one has been able to get him to leave. He and Adam quickly realized a shared vison of what mountain bikes should be capable of and collaborated to develop Sqweeb V3-V4, BREWser, SST, and most recently the STEEZL.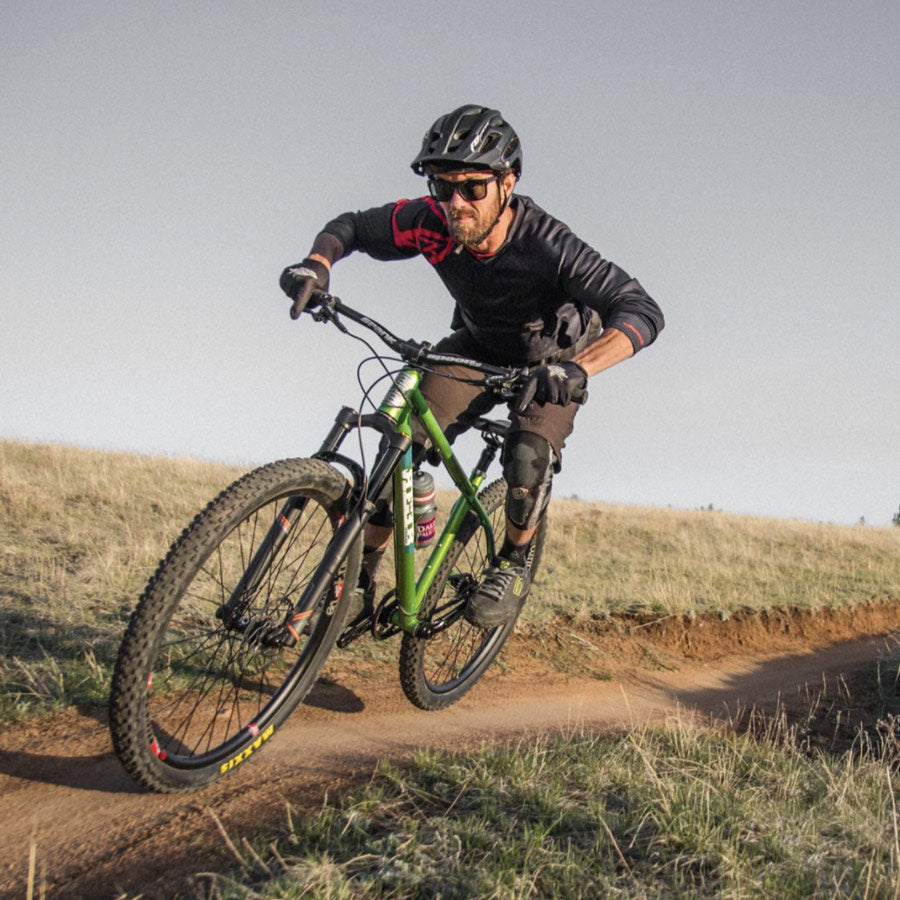 TIM
Tim is the man behind the wrenches that makes sure every REEB that goes out the door is dialed and ready to ride.
JEFF
Jeff is a lifetime mountain biker with three trials national titles under his belt and the world record for the bunny hop on a full-size mountain bike. He now puts his skills to the test by riding "unrideable" trails around the country and introducing kids and grown-ups alike to the fun, growth, and community that can be found on a mountain bike.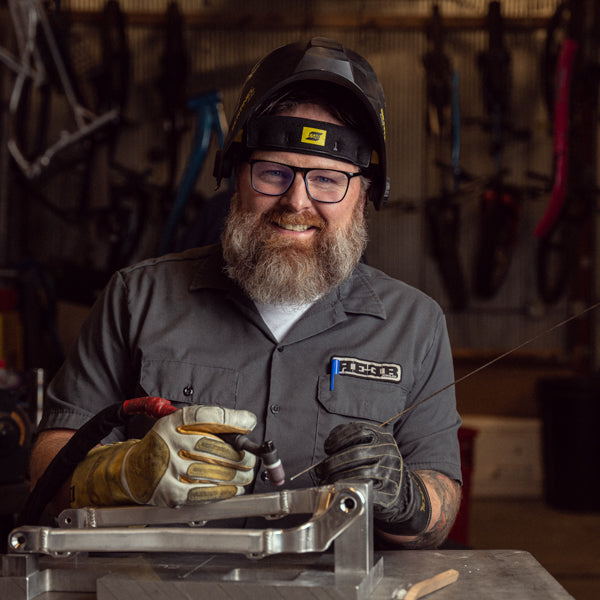 ROBBIE
Robbie's been building bikes since before YouTube, rocking rigid single speeds since day one on a MTB. Other hobbies include blowing up his racecar, fixing his racecar, and hoping his racecar doesn't blow up again. When Robbie sees something cool his first thought is, "I want to build that." Since bikes are the coolest, here we are.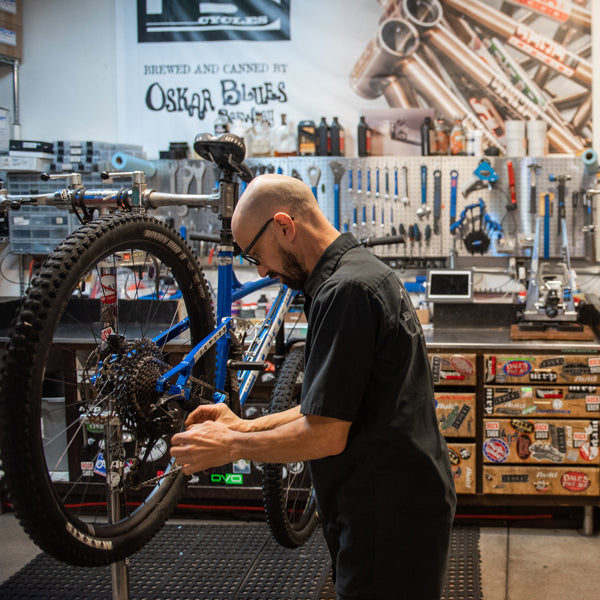 TODD
Todd is your friendly, music-loving mechanic at the REEB Bike Shop at Cyclhops Bike Cantina.  He has been wrenching on bikes since spandex, toe clips, rigid forks and bar ends were standard issue. When not wrenching on bikes or his antique vehicles, you'll find Todd hiking, biking, or running on the local trails.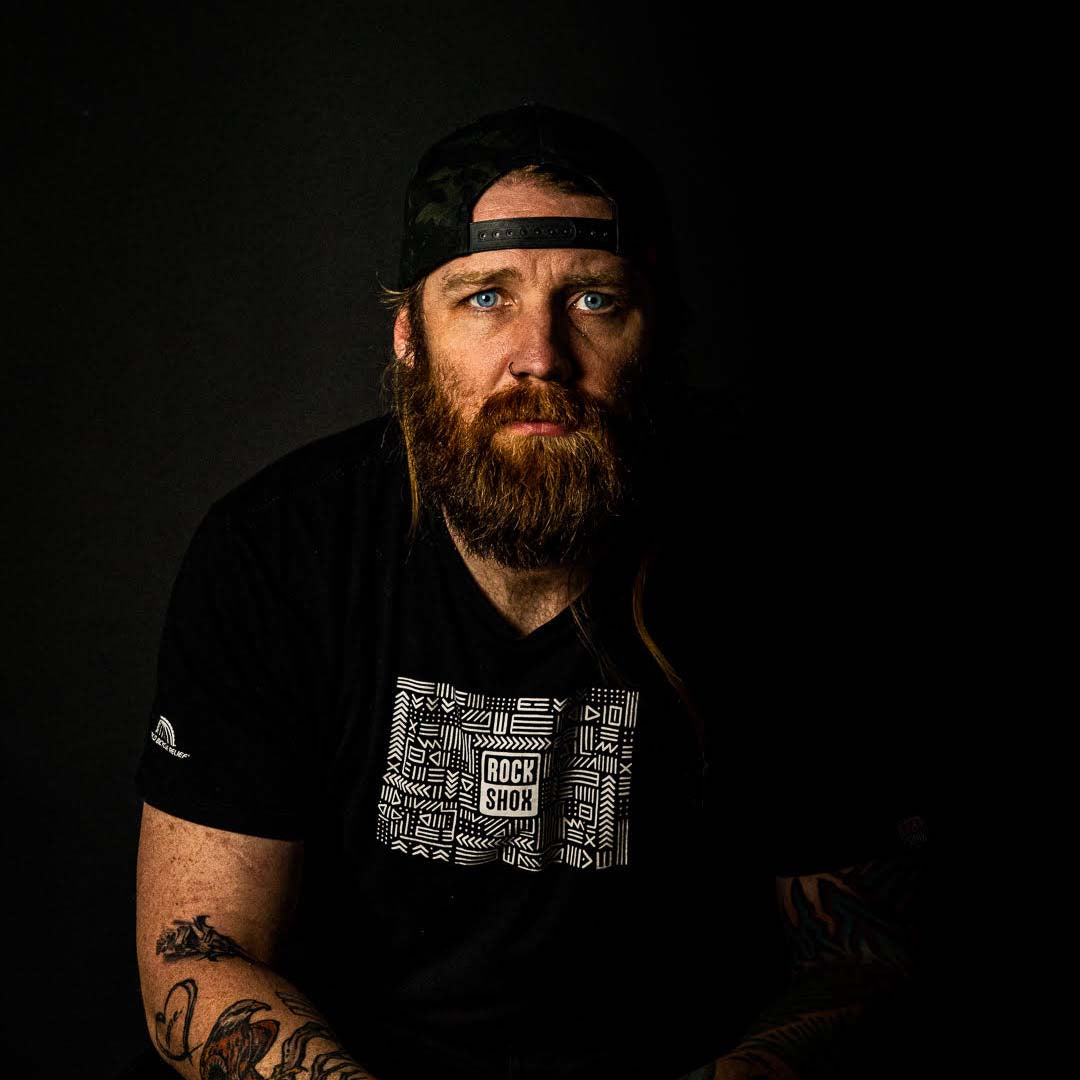 JAMES
Hailing from the North-East of England and being described as "Exotic & Perpetually Irreverent", James, a pro-photog that calls Colorado home all while roaming the globe stealing souls. After learning of the culture of REEB he knew that with his lifelong passion for bikes and drinking beer he had to make REEB his friend and become part of the family.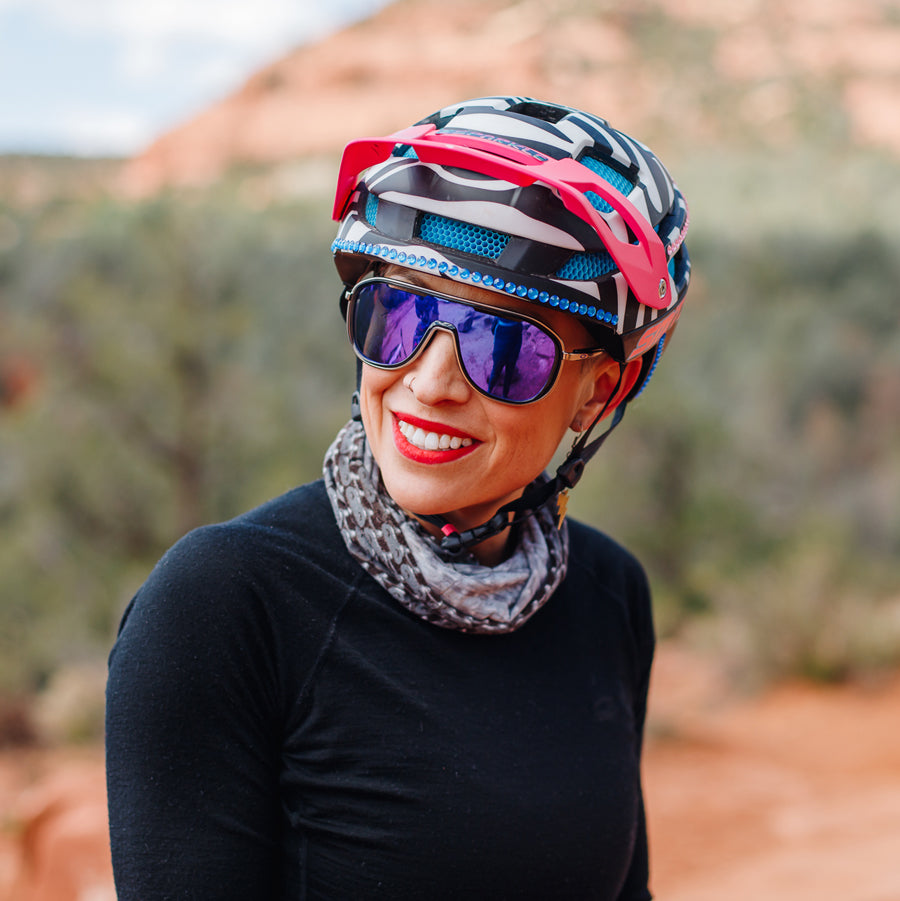 Chris
Chris grew up in the mountains of CO and started riding bikes out of necessity. She believes there's nothing more enjoyable than being outside, preferably on a bike, and has been described as "a tall glass of whiskey disguised as a teacup." Follow the trail of glitter and you'll find her.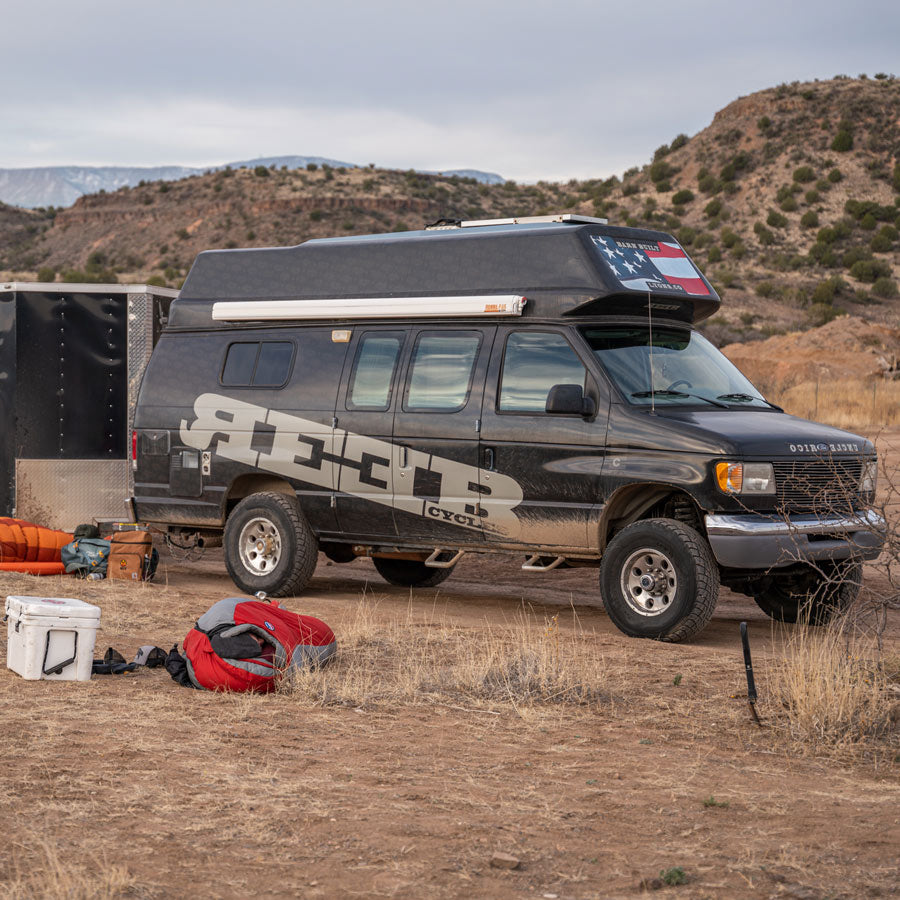 UNCLE RICO
Our trusty Sportsmobile, Uncle Rico can be found in the slow lane chugging up mountain passes on the way to demo events. With a trailer full of bikes and beers, you can count on Rico delivering the party. If you see us on the road, make sure to say hi!