LIMITED RELEASE "HALO BUILD" SST
We are stoked to announce availability of a full-custom limited edition variant of their SST trail bike. Adorned with the finest components from industry partners across the North American continent, a total of four Deep Purple SSTs (S,M,L,XL) are ready to rock right now.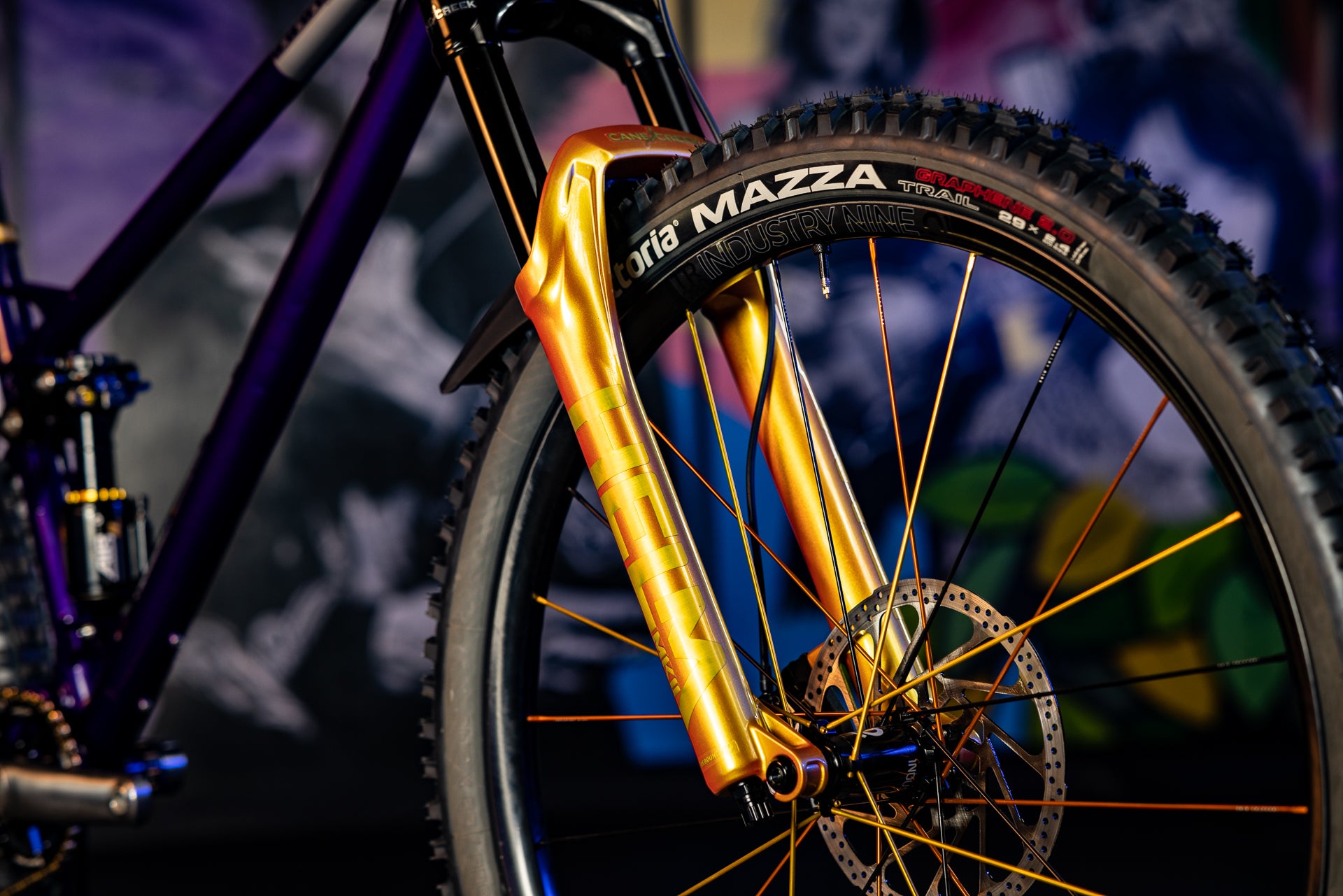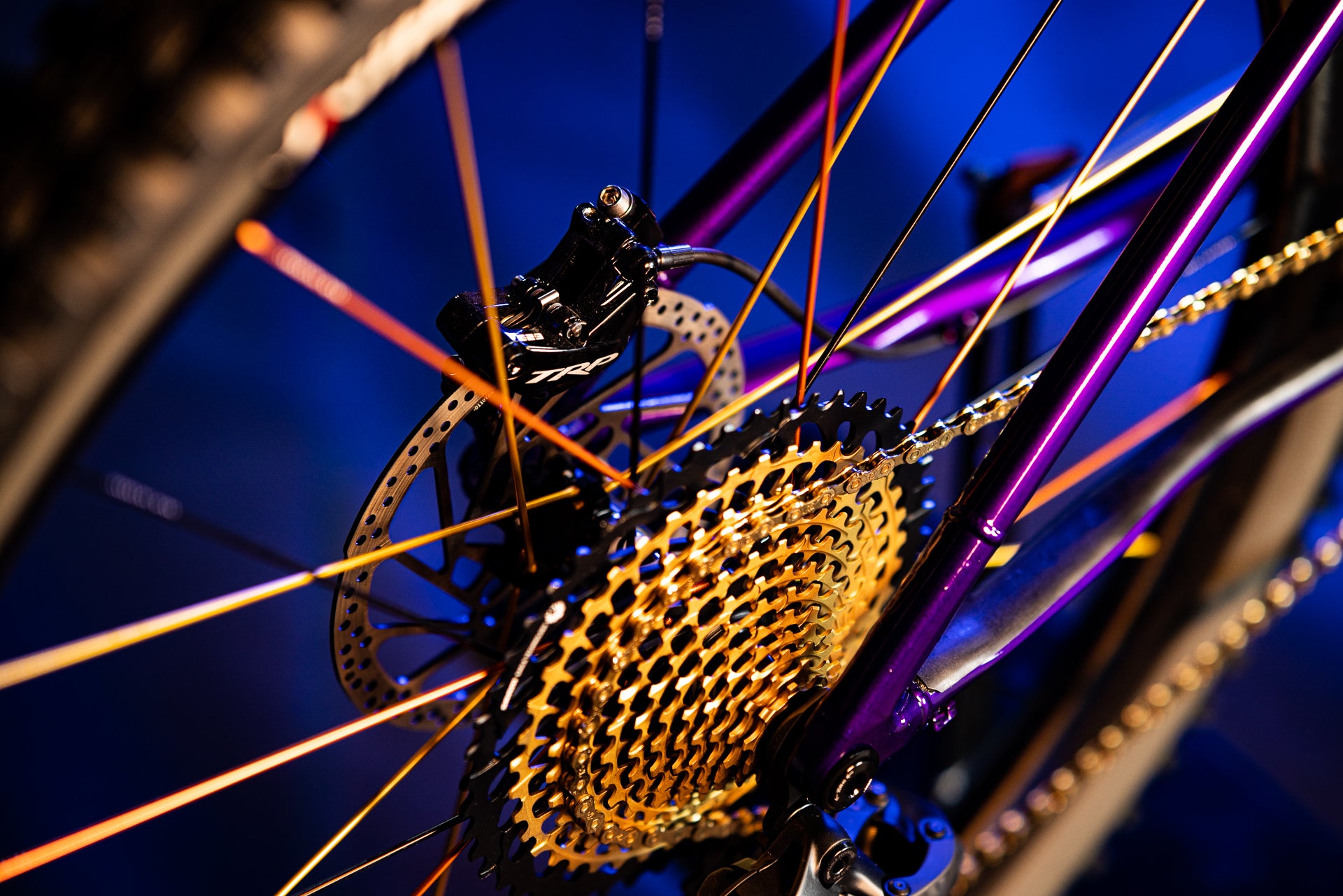 Each Deep Purple build features components hand selected for quality, beauty, and to match the unique character of the SST. A SRAM XX1 AXS drivetrain (in gold of course) is paired with Cane Creek eeWings and a 32T Wolf Tooth chainring, all turning Level 3 Custom I9 Trail 280c wheels and Vittoria Mazza 2.4 tires.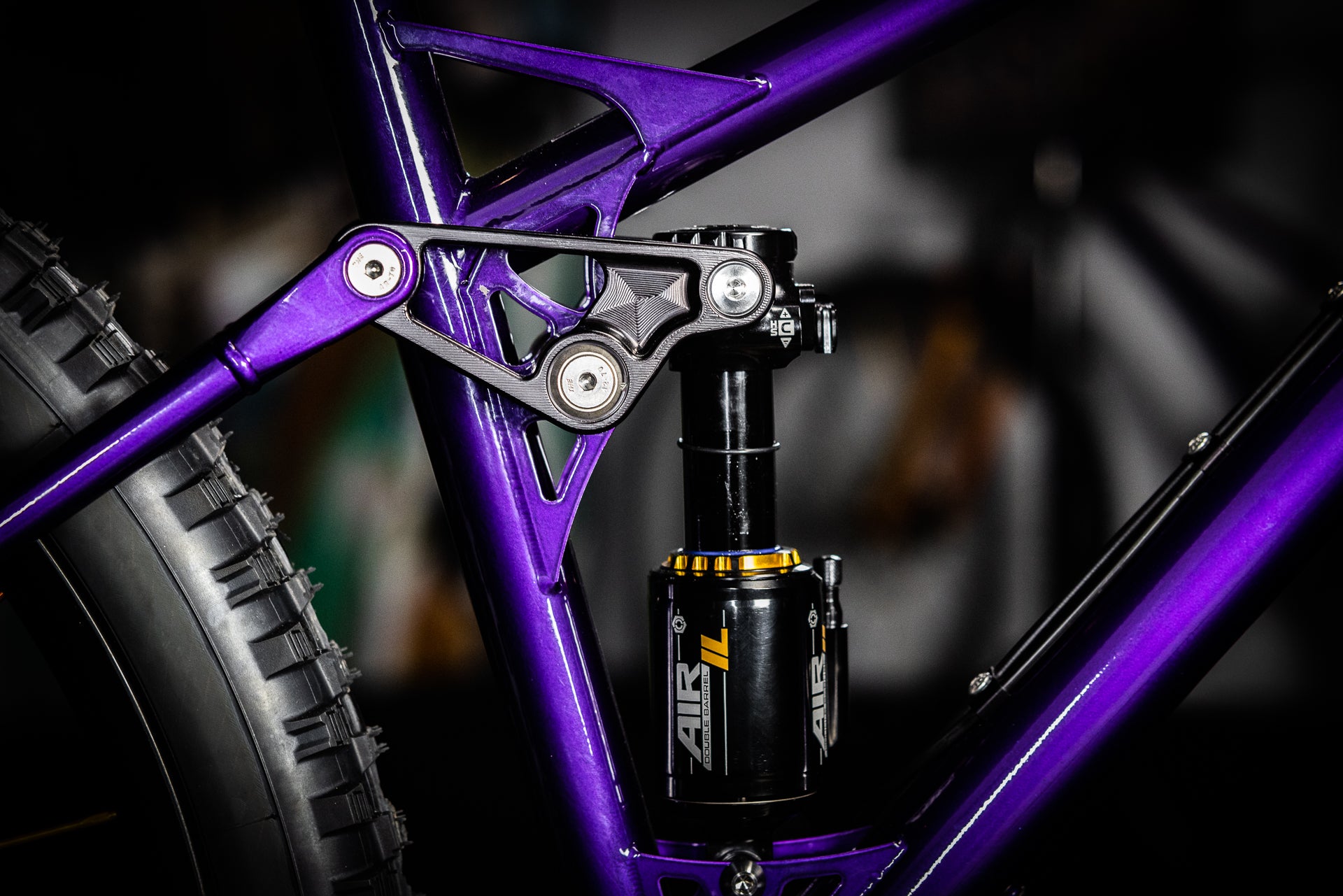 The visually stunning machine work on the black anodized rockers and stealthy yet powerful TRP Trail Evo brakes collide with the Helm MKII Sunburst fork, Gold I9 A35 stem, Wolf Tooth gold anodized seatpost collar (w/Ti hardware). A brushed stainless headbadge and silver/clear decal kit round out the metallic hues and reflect the finish of the brushed titanium eeWings crankset.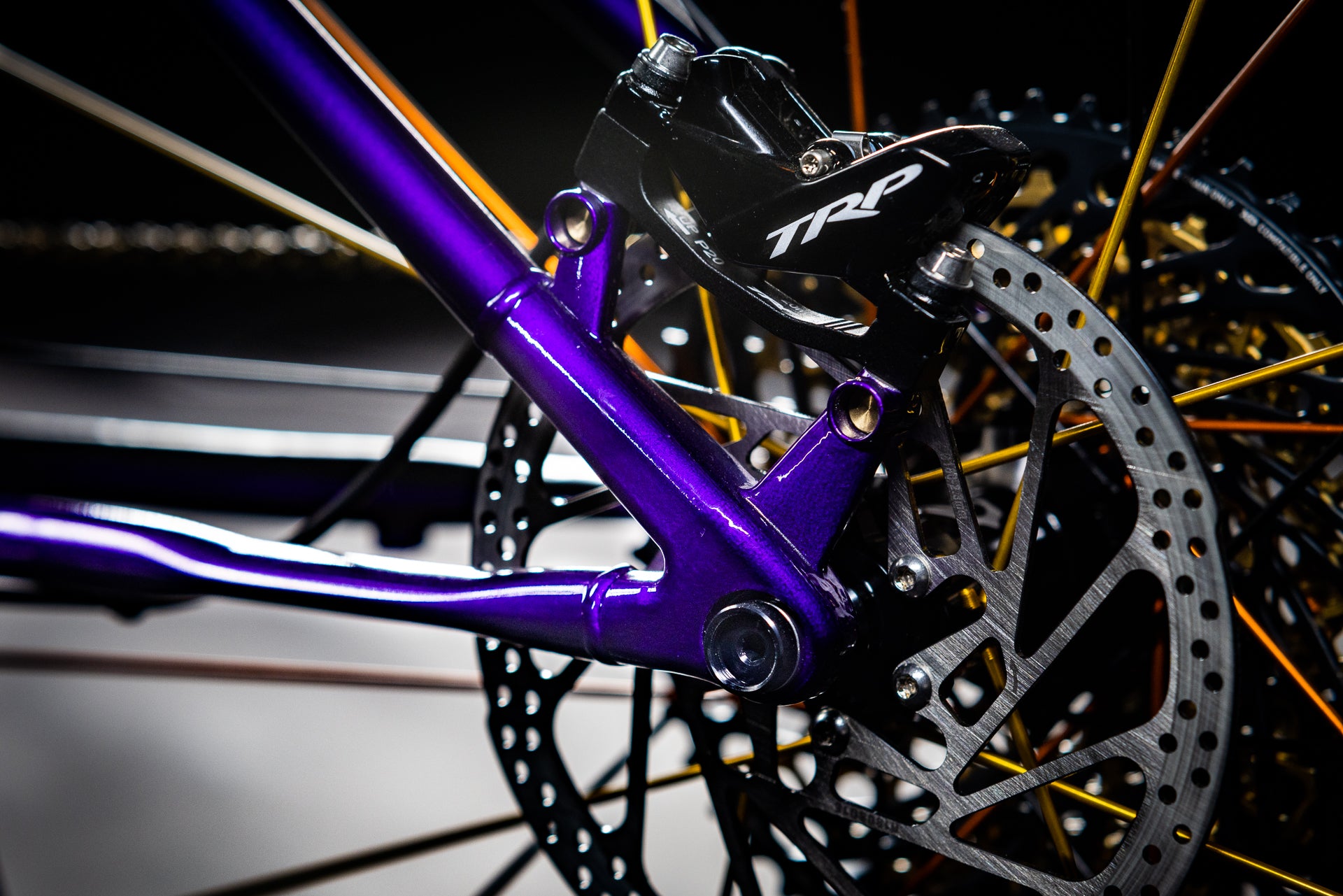 Finishing the look is the drippiest, lushest, reality distorting Deep Purple colorway with just a *hint of metallic and a magical almost-chameleon-but-maybe-not-WTF-is-happening effect. Guaranteed to make you stop and stare… (REEB management notes that efficiency suffers when these are displayed on the shop floor.)
"We're blown away by how many of our customers are using the SST frame as a canvas for their dream builds. Drawing inspiration from that vibe we put together a single size run of Deep Purple SSTs to showcase our custom finish capabilities and highlight the amazing components available from some of our North American industry partners." says Ziegler. "The project started when Cane Creek dropped the limited edition Sunburst Helm MKII… we saw those and knew we wanted to do something wild. We've been insanely busy shipping customer bikes so it took us a while to have bandwidth to complete these, but looking at them now it was absolutely worth the wait. The Deep Purple builds feature all the best parts available from our friends at Cane Creek, I9, and Wolf Tooth and the REEB Crew knocked the paint and finish work out of the park."